On an unseasonably warm December afternoon in an office on London's Bankside, twelve talented film students from the NFTS each wowed an industry panel with how they would bring to life their ideas for short films for one of the world's leading brands.

The prize on offer was a scholarship to see them through their course at the school, and the opportunity to bring the ideas they pitched to the screen.

Answering our call for entries last September, student applicants were put through a rigorous selection process which began with concepting an idea in response to branded briefs from our sponsor.

Candidates could select from a range of Mars brands including Wrigley's gum, Pedigree dog food and Galaxy chocolate, all of which were from live campaigns, making it particularly challenging.

Flare Studio producers then selected a shortlist to develop their ideas into a treatment in preparation for a 'live' pitching session in front of our industry selection panel.

The panel, including Adrian Rossi, Creative Director at leading creative agency AMVBBDO, NFTS Executive Producer Venetia Hawkes, Mars representatives and members of the Flare Studio team saw proposals in a variety of genres, from moving personal stories to uplifting documentaries, slapstick comedy and poignant drama.

Commenting on the calibre of talent, Rossi said, "It became quickly apparent that the students' enthusiasm, vision and treatments would surpass many established directors. All of them are stars of the future."

Of the twelve, it was second-year Nick Cinelli and Ewa Smyk, just starting the first year of her MA, whose ideas on Sheba and Galaxy respectively, pipped their peers to win the coveted prize. And, perhaps most surprisingly, both Nick and Ewa are animators.

In addition to receiving one year fully paid tuition and the production budget for their ideas, both benefit from a series of development days and mentoring opportunities with hand-picked strategists and creatives to acquire real-world experience.

Ewa, from Poland, told us afterward, "The opportunity to pitch on a real brief is more than amazing - being awarded the scholarship means I don't have to struggle to fund my studies."

American Nick Cinelli added, "I'm very excited to make something in a more commercial setting, as well as to have a wide reaching platform to showcase my work."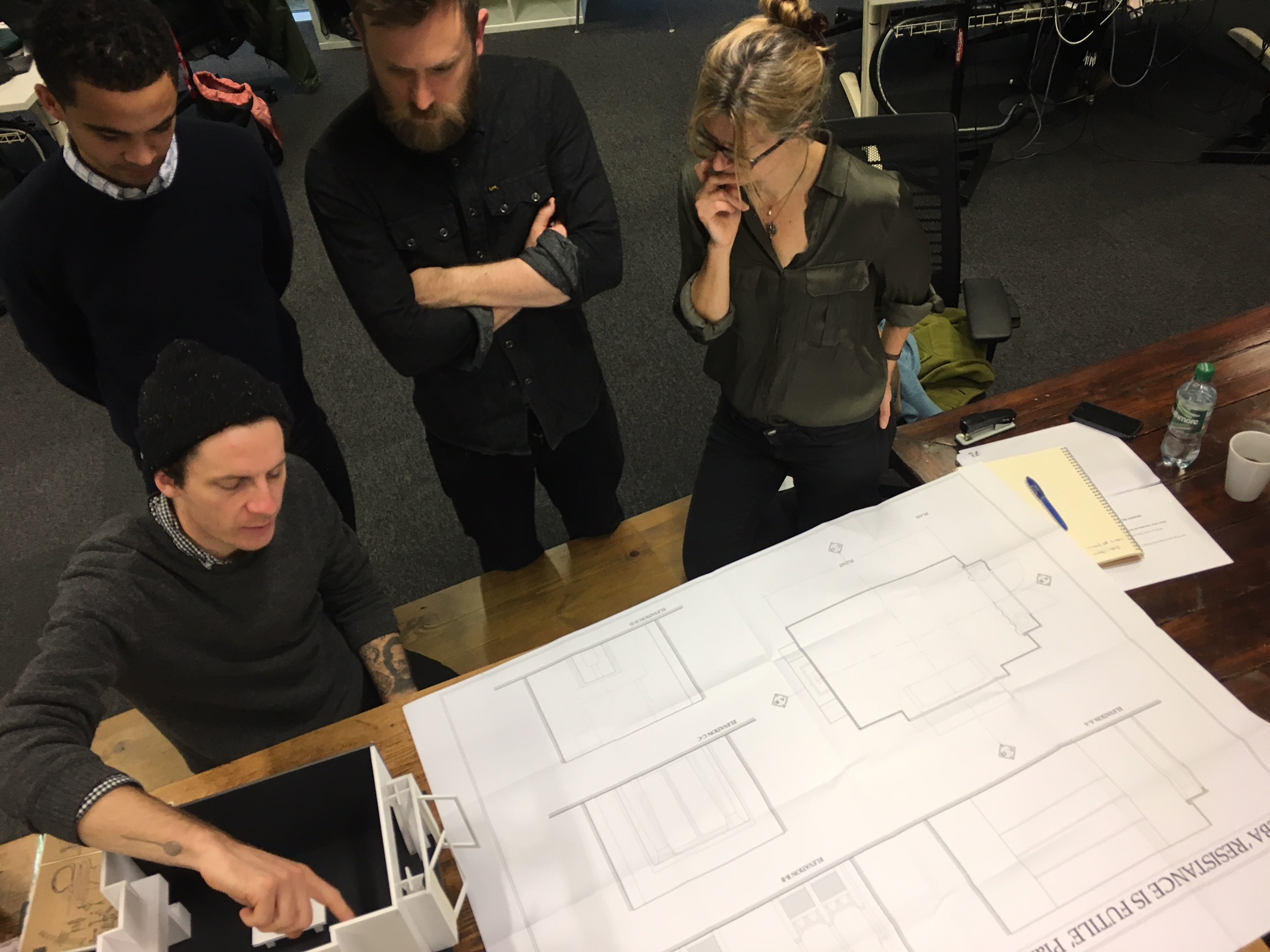 Since being selected, Nick and Ewa have been hard at work to bring their ideas to life. Ewa is busy storyboarding her film, location scouting and beginning pre-production, while Nick has already shot his live action set sequences.

Under the tutelage of Head of Model Making, John Lee, Nick
recruited an army of model makers at the school and built an incredible scale model of a contemporary living room that
transforms into a palace from Ancient Egypt. Over this he will now composite 2D animations of his feline heroine, Cleo the cat, with co-animator Nelly, for Sheba's 'Resistance is Futile' campaign.

You can follow their progress on Flare Studio's Facebook page and the finished films will be coming soon to our Gallery.

While we anticipate the finished films with great excitement, it's a fitting time to reiterate that the entire initiative has come through Flare Studio's Foundation scheme which is committed to investing in new film making talent.
Following the success of this year's inaugural competition, all partners have committed to repeating the initiative in 2018.

More information on this will be available in due course.


For anyone interested in the one year Model making for Animation diploma, please sign up to the Model making open day on 20th March www.nfts.co.uk/modelmaking. If you'd like to know more about the NFTS, its courses and opportunities, visit www.nfts.co.uk.